×
Contact
Get in touch
We look forward to discussing with you how we can best support you.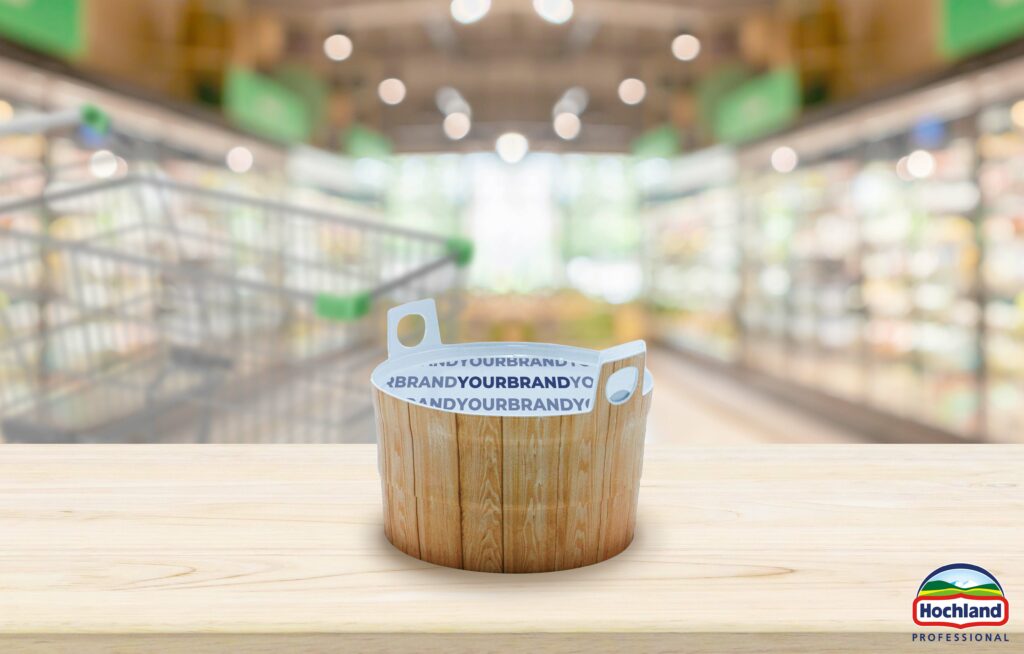 Cream cheese – BARREL
The history of our fresh cream cheese begins in the Alps. There our alpine cows give the most important raw material for cream cheese – the milk. Our Allgäu cheese masters have always refined this milk with great care and experience. Our alpine cream cheese is the perfect companion for nearly every occasion. The full taste of fresh alpine milk and the light creaminess of our cream cheese barrel convince even spoiled natures. For all who value natural ingredients and genuine, original taste. And for all those who simply want to enjoy nature again!
Alpine barrel – "Plain" cream cheese, 200g
Fat in dry matter
65 %
Weight per unit
200 g
Delivery unit
36 pcs per carton
Carton net
7.2 kg/ carton
Cartons/ pallet
72 cartons
Container/ 40 ft reefer
14.3 tons net (floor loading)
11.9 tons net (pallet loading)
Shelf life
180 days at + 2°C to + 8°C
no preservatives
Alpine barrel – "Light" cream cheese, 200g
Fat in dry matter
42 %
Weight per unit
200 g
Delivery unit
36 pcs per carton
Carton net
7.2 kg/ carton
Cartons/ pallet
72 cartons
Container/ 40 ft reefer
14.3 tons net (floor loading)
11.9 tons net (pallet loading)
Shelf life
180 days at + 2°C to + 8°C
no preservatives