×
Contact
Get in touch
We look forward to discussing with you how we can best support you.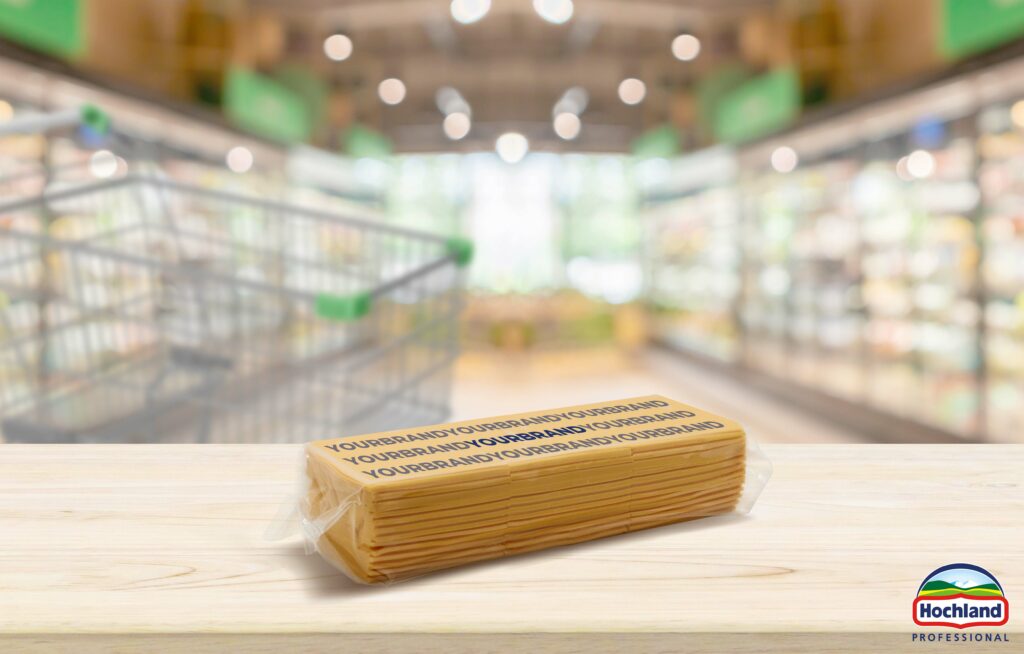 Processed cheese – SOS (slice on slice)
Our premium processed cheese slices made in Germany are mainly used for burgers, toasts, sandwiches and gratins, but are also used in bakeries and for an array of other food applications. Their appetising appearance, perfect taste and exceptional functionality in cold and warm applications will boost both sales and efficiency in any fast paced restaurant kitchen.
SOS – Cheese slices, 1033g
Fat in dry matter
47 % (milk fat) / 47 % (vegetable fat)
Weight per unit
1033 g
Pack format
28 slices per stack
3 stacks per SKU
Slice format
76 x 76 mm, 12.3 g per slice
Delivery unit
8 pcs per carton
Carton net
8.3 kg / carton
Cartons/ pallet
90 cartons
Container/ 40 ft reefer
21.1 tons net (floor loading)
17.1 tons net (pallet loading)
Shelf life
365 days at + 2°C to + 8°C
no preservatives