×
Contact
Get in touch
We look forward to discussing with you how we can best support you.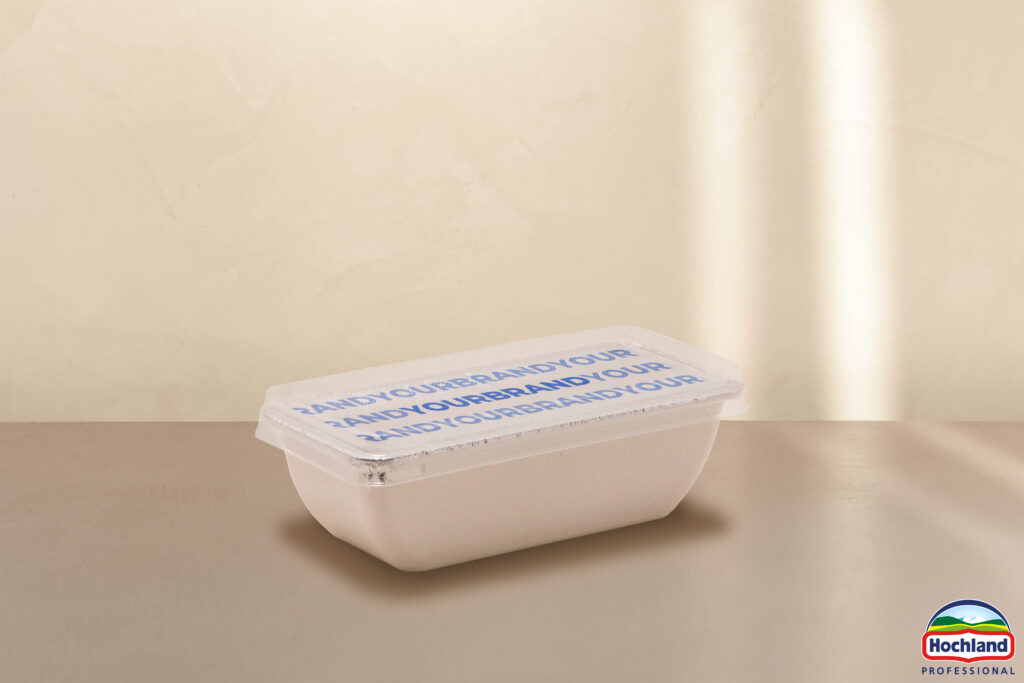 Processed cheese – TUBS
In various flavors
Tubs with creamy processed cheese in various flavors, tasty and easily spreadable
on bread or sandwiches. Perfectly suitable also for tasteful hot meals with culinary
character or as an excellent basis for yummy cheese dips.
Tubs – Processed cheese, 200g
Fat in dry matter
50 % (vegetable fat)
Weight per unit
200 g
Pack format
tub, 144 x 66 x 46 mm
Delivery unit
36 pcs per carton
Carton net
7.2 kg/ carton
Cartons/ pallet
88 cartons
Container/ 40 ft reefer
14.6 tons net (pallet loading)
16.6 tons net (floor loading)
Shelf life
365 days at + 2°C to + 8°C
no preservatives
Tubs – "Light" Processed cheese, 200g
Fat in dry matter
26 % (milk fat)
Weight per unit
200 g
Pack format
tub, 144 x 66 x 46 mm
Delivery unit
36 pcs per carton
Carton net
7.2 kg/ carton
Cartons/ pallet
88 cartons
Container/ 40 ft reefer
14.6 tons net (pallet loading)
16.6 tons net (floor loading)
Shelf life
365 days at + 2°C to + 8°C
no preservatives
Tubs – "Chili" Processed cheese, 200g
Fat in dry matter
51 % (vegetable fat)
Weight per unit
200 g
Pack format
tub, 144 x 66 x 46 mm
Delivery unit
36 pcs per carton
Carton net
7.2 kg/ carton
Cartons/ pallet
88 cartons
Container/ 40 ft reefer
14.6 tons net (pallet loading)
16.6 tons net (floor loading)
Shelf life
365 days at + 2°C to + 8°C
no preservatives