×
Contact
Get in touch
We look forward to discussing with you how we canrnbest support you.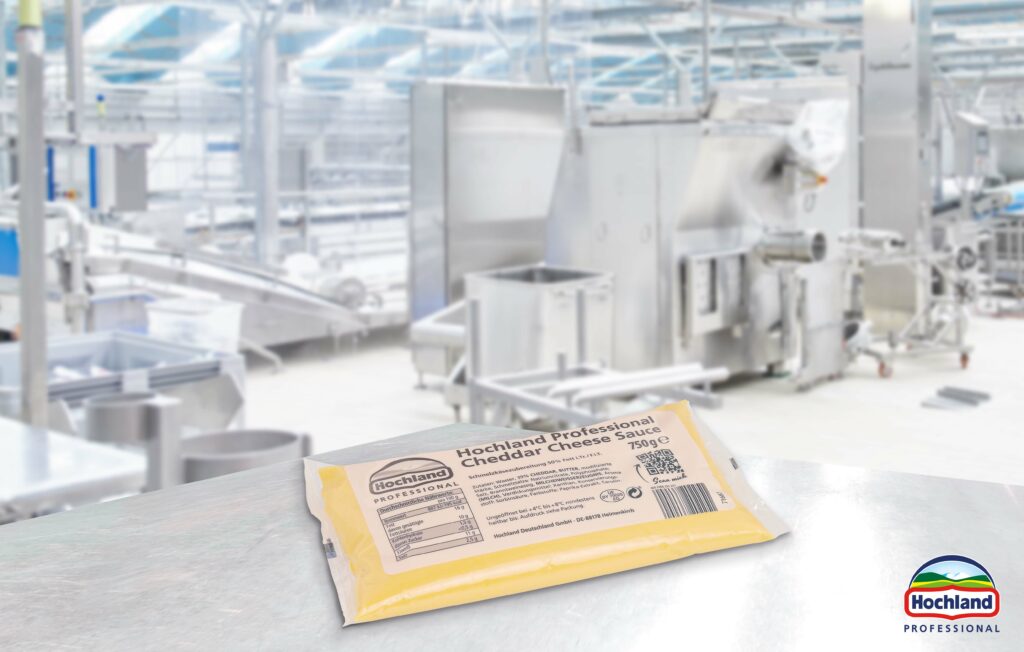 Cheese sauce – POUCH
With extra high cheese proportion and outstanding product properties in meltability and taste, we produce different processed cheese varieties. Our "Cheddar" cheese sauce is perfect for the production of burgers, hot dogs, toasts and sandwiches as well as for a whole range of other applications, including bakeries, bakery stores or, for example, airline catering. Used together – unbeatable in taste and meltability.
Cheddar Cheese Sauce – POUCH, 750g
Art. no
713585
Container
Carton
(12 pack/car)
Pallet net weight
810 kg
Type of pallet
Euro