×
Contact
Get in touch
We look forward to discussing with you how we can best support you in your foodservice project.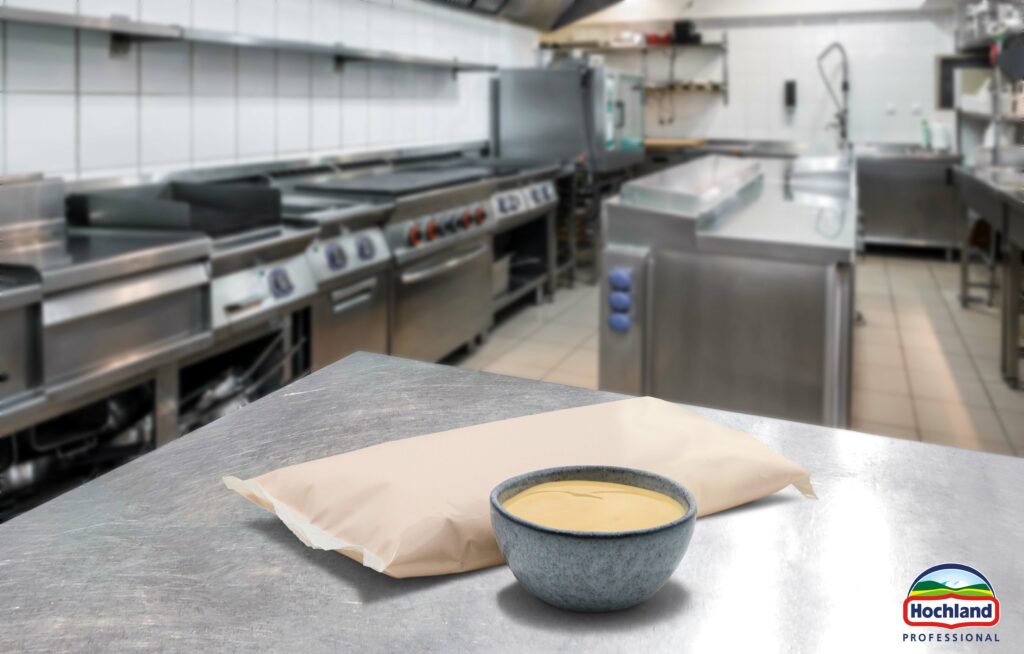 Cheese sauce – POUCH
With extra high cheese proportion and outstanding product properties in meltability and taste, we produce different processed cheese varieties. Our "Cheddar" & "Spicy chili" cheese sauce is perfect for the preparation of burgers, hot dogs, toasts and sandwiches as well as for a whole range of other applications, including bakeries, bakery stores or, for example, airline catering.
"Cheddar" cheese sauce – POUCH, 750g
Fat in dry matter
47%
Weight per unit
750 g
Pack format
250 x 135 x 25 mm
Delivery unit
9 pcs per carton
Carton net
6.75 kg/ carton
Cartons/ pallet
90 cartons
Pallet loading
(23 pal./ cont)
13,9 tons net
Shelf life
180 days at + 2°C to + 8°C
no preservatives
"Spicy chili" cheese sauce – POUCH, 750g
Fat in dry matter
47%
Weight per unit
750 g
Pack format
250 x 135 x 25 mm
Delivery unit
9 pcs per carton
Carton net
6.75 kg/ carton
Cartons/ pallet
90 cartons
Pallet loading
(23 pal./ cont)
13,9 tons net
Shelf life
180 days at + 2°C to + 8°C
no preservatives